Top 10 Interview Tips for landing your dream job
Great! You scored the interview. Now What? Here are my top 10 tips to turning that interview into your brand new job.

Top Ten interview tips
1. Prepare
Visit the website of the company you are interviewing for. Read their values, check their history and get an overview of the type of organisation you are interviewing for. Write some notes. Some Simple dot points will be easy to refer back to the day before your interview and writing the information down will also help you remember it.
2. Check The Map
While you are on the internet, check the location. Do a Google street view to really get an idea on the correct location. Work out how you are going to get there. What public transport do you need to use? Where is the closest parking garage? Plan your journey so you can be a minimum of 15 minutes early at the front of the building. If there is an onsite cafe, even better go earlier and have a coffee and soak up the environment.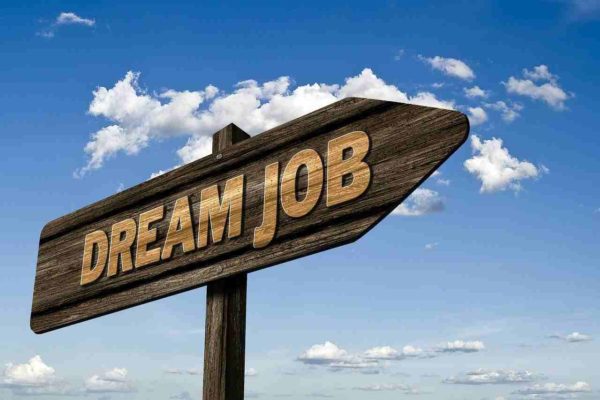 3. Prepare Your Answers
You do not need to write a script, but there are plenty of Commonly Asked Interview Questions you can prepare answers to. Have some examples from your previous workplaces or life in general and be ready to present your answers in a straightforward concise manner. Hint: If you get a curly interview question you do not know the answer to right away and need some extra time to think, it is Ok to say "That is a great question. I would like to give it some more thought. Is it Ok to come back to that one?"  This is much better than trying to make something up on the spot.
4. Presentation
Always dress professionally for an interview, but do take into account the type of job you are applying for. If you are applying for a job at a construction site, maybe the three piece suit is not the way to go – but at the same token you would not present in high vis work gear. Simple colours, non-revealing business dress are generally a good choice. Remember to clean your shoes, check your personal hygiene and wear a smile along with that killer outfit.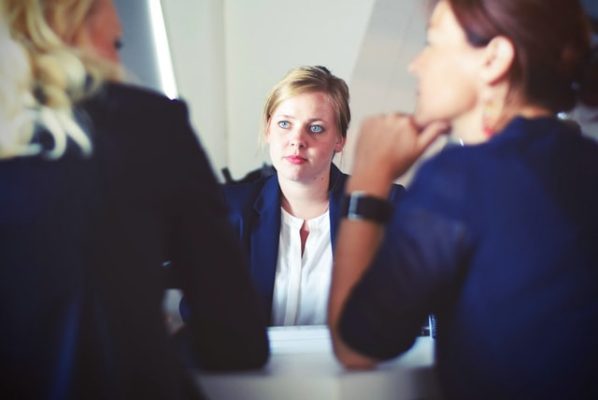 5. Build Rapport
When you arrive at the interview location, present yourself to the receptionist with a clear announcement of who you are there to see and why, be polite and treat the receptionist as a trial run for your interview in relation to putting your professional self forward and interacting with someone new. Once the person interviewing you comes out to take you into the interview location, stand up, shake hands and greet them with a friendly open manner. It does not hurt to ask them how their day has been and to even make a comment on the weather. If you can have a mini conversation with this person and build some rapport before your interview, you are now not a stranger and this will help you both relax a little. You can also make a positive statement about the organisation such as "I am really glad to be here today as I really align with the values of this organisation."
6. Be Assertive
Do not take the passive line during the interview. This is a conversation just like any other and it is an opportunity for both parties to work out if you are the right fit for the organisation. Take opportunities to expand on your skills outside the basic answers to the interview questions. This is where your preparation comes to the forefront as you will be able to refer to your prepared examples of situations and achievements Practice your answers out loud or with a friend before the interview.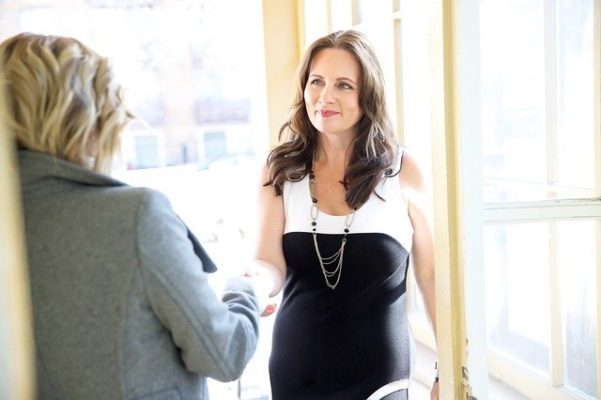 7. Take Notes
It is fine to take a pen and paper with you and jot down quick points to refer back to. If you are terrible at remembering names and you are introduced to a few people on an interview panel then you can take note of their names. You can always ask if it is Ok that you take some notes during the interview. Remember though to only use this as a reference point and do not write too much down or keep looking at the paper instead of keeping eye contact with the interviewer. You can also take in some notes from your prepared research and ideas on your answers if you are really not confident you can relate the information you require. I would only advise this if you are really not able to remember clearly or if you get very flustered at interviews and tend to forget your information.
8. Body Language
Be mindful of your body language. Make sure you keep an open posture (no crossing your arms) and sit up straight but relaxed. Do not fidget and keep eye contact with the people you are speaking to. If you are not comfortable with shaking hands, find someone to practice with prior to your interview.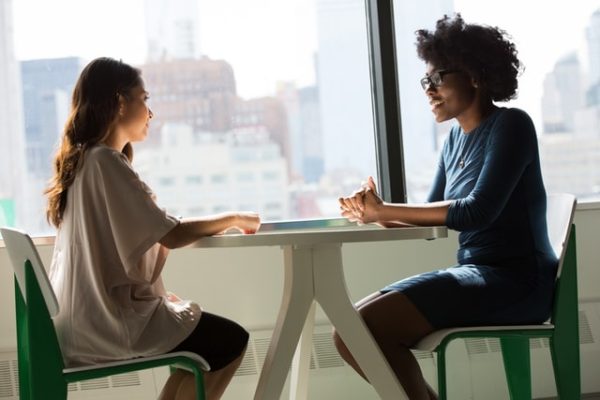 9. Ask Questions
Often the interviewers will ask you if you have any questions in relation to the role or the organisation. This is a great time to refer back to that research you did and ask a question about a project they are working on, something about the business or to clarify on some details on something discussed during the interview. You can also take this opportunity to seek information about what the next steps in the recruitment process are, how long before the successful candidate would be expected to start and even how many additional interviewees there are.

10. Say Thank You
Make sure you take the time to thank the interviewers for their time. Do not be afraid to tell the interviewer that you really enjoyed your conversation and feel you would be great for the role. If you have an email contact, send an email within 24 hours to once again thank the interviewer for their time, you can refresh some of the information from your interview such as some information about how you learned about a new project or something the organisation is doing. You can also add in your three top skills and offer your time for future contact. If you do not have their email address, get a business card from your new friend the receptionist on your way out or ask the interviewer for one.
For tips on how to prepare for the inteview, read our blog post on Commonly Asked Interview Questions.